Our fertility massage incorporates Castor Oil packs, Foot pressure points, and custom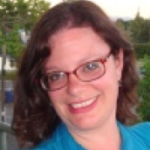 aromatherapy blending. Angela approaches each massage session as a unique opportunity to help each client. She assesses a client based on conversation on the challenges or tension a client is having. Angela will use time early in the session to search out root causes of tension or pain, working intuitively to stimulate pressure points, increase blood flow, relax muscles, and increase flexibility through light, supported stretching. She is skilled in accessing deep tissue and working through muscle layers, creating a more long-lasting massage effect.
Angela is a friendly and soft-spoken masseuse, who works with care to help clients relax and find more comfort in their daily life. A mother herself she is passionate about helping others on their fertility path.