Rachelle Chun MS EAMP FABORM
Acupuncturist
Locations
West Seattle, Madison valley
Education
Academy of Chinese Culture and Health Sciences
Pronouns
She/Her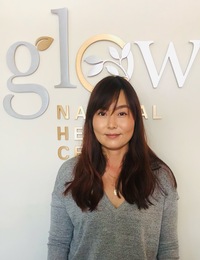 Rachelle's interest in Chinese medicine started as a young girl in Honolulu, Hawaii. She can still remember the herbal scents which filled her home as she watched her grandma prepare food and herbal remedies for the family. As she got older, she began to understand that her grandma's knowledge was rooted in the ancient tradition of Chinese medicine. Time passed and her journey steered her in quite the opposite direction.
Rachelle began her career in esthetics which focused on treating the skin and caring for the outer body. After more than a decade of specializing in skin care, Rachelle's continued interest in Chinese medicine led her to pursue a master's degree in Chinese medicine. She received her Masters degree from the Academy of Chinese Culture and Health Sciences in Oakland, California.
Knowledge of the inner and outer world to restore balance to the body informs her approach. Educating patients in creating harmony through the integration of the emotional, mental and physical aspects of the body is key. She has a passion for helping patients achieve their goals through lifestyle practices based on Chinese medicine and topical skin care science. She treats women's health including fertility, pregnancy and postpartum care. Rachelle is a fellow of ABORM (Acupuncture and TCM Board of Reproductive Medicine).